Royalhouse Mt Zion Center was founded by Rev James Sarpong- Kumankomah. MZC is a Christ-centered, Bible-based, Spirit-empowered, Non-denominational family church where the power and anointing of God abounds. Sound teaching of the word of God and Christian doctrine based on the bible is our hallmark. At MZC you will experience the tangibility of God's presence manifesting through Miracles, signs and wonders. Royalhouse Mt. Zion Center is one of the many branches under the leadership of the Most Rev. Sam Korankye Ankrah, founder and President of Royalhouse Chapel International with a mission of "touching our generation with the power of God". What to ExpectPrayer: Praise and Worship, and Preaching messages of hope that is relevant to the needs of people. Come just as you are. We welcome God's precious children of all nationalities, and race, to learn and grow faithfully in Christ. As Royals, we are passionate about sharing Christ's love. Everyone is welcome at Royalhouse Mt. Zion Center! Come as you are and allow Jesus to make you who He wants you to be. We love to meet new people.
WHAT WE DO
Our vision is to:
1. Bring people into God's presence through worship, praise & prayer
2. Preach messages of hope, relevant to the needs of humankind
3. Bring comfort to the people of God and providing a place in an atmosphere of love, caring and fellowship for them.
OUR PASTOR
Rev. James Sarpong-Kumankomah, senior pastor of Royalhouse Mt Zion Center, began his full time journey in ministry in 2015 and Founded Royalhouse Mt. Zion Center. As a young man, he had a heart for God's people and Kingdom Service. He received a word from the Lord calling him to plant a church here in Massachusetts. He teaches the foundational truth of the Word with power and clarity. Royalhouse Mt. Zion Center continues to impact not only its local community, but also the entire state at large. Rev. James is married to his wife and ministry partner, Pastor Paulina and they live in the Boston North area with their three wonderful children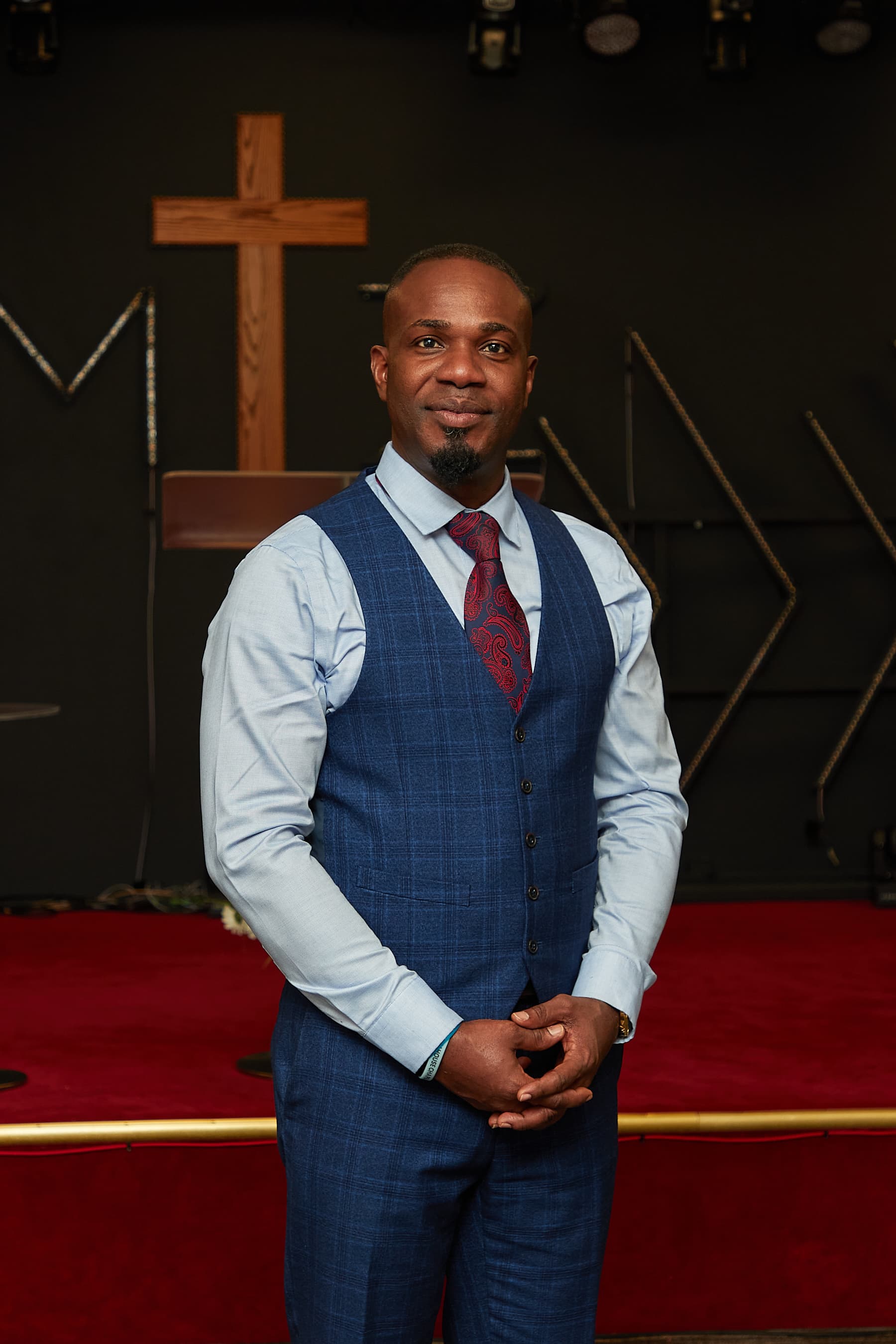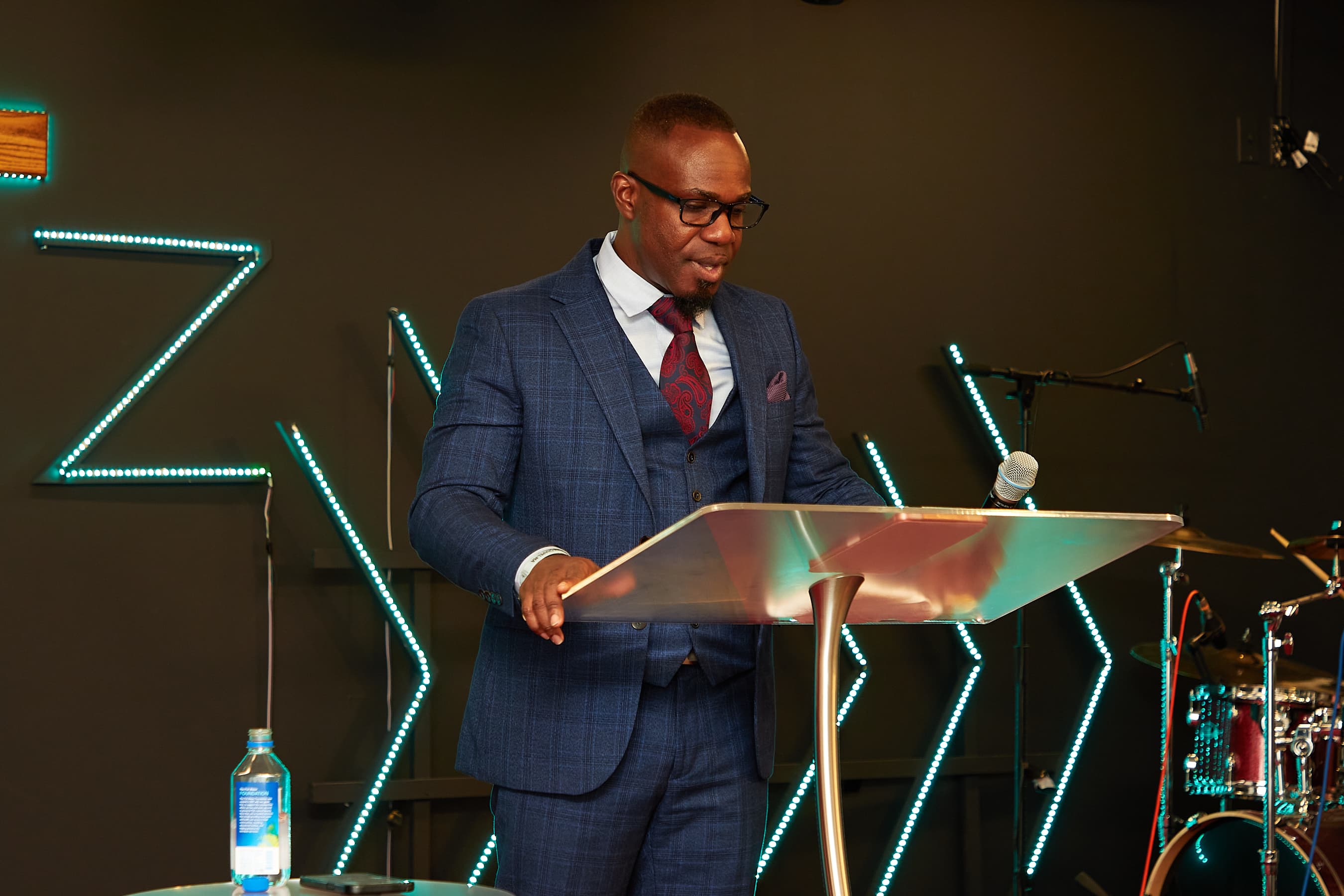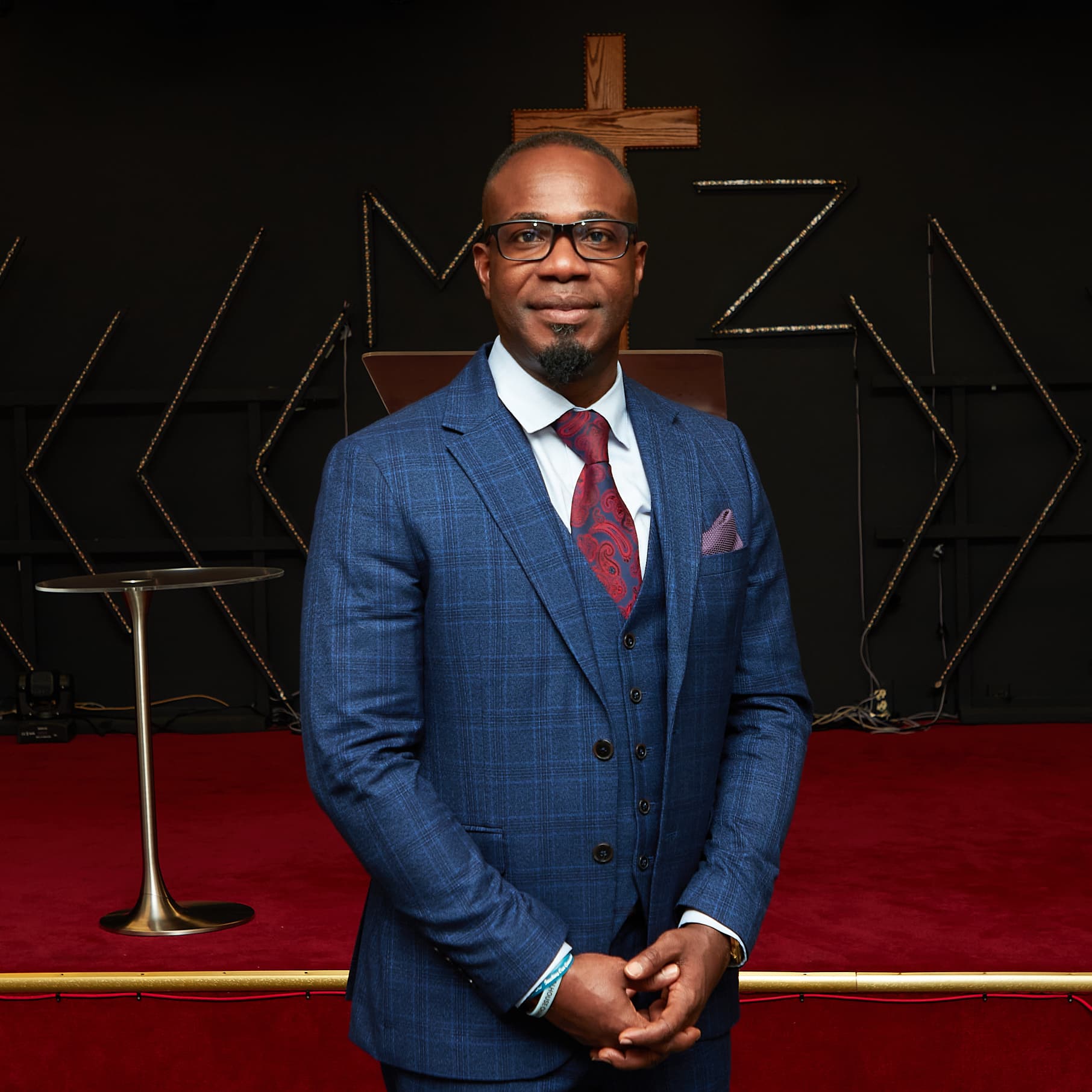 Our Services Times
Sunday

: 10:00AM - Celebration Service

Wednesday

: 08:00PM - Bible Studies ( Online)

Friday

: 07:30PM - Prayer Service